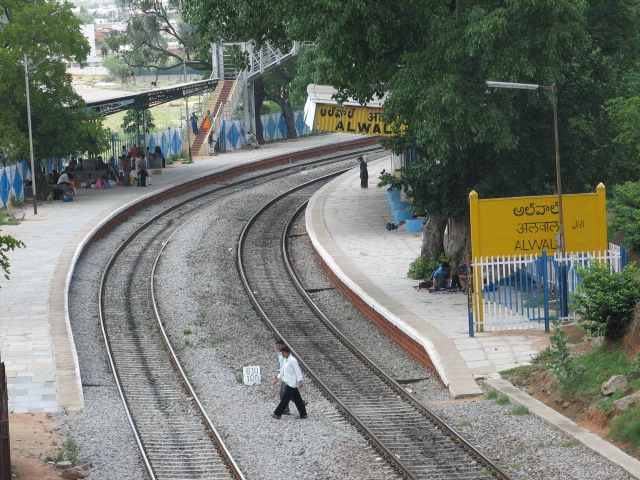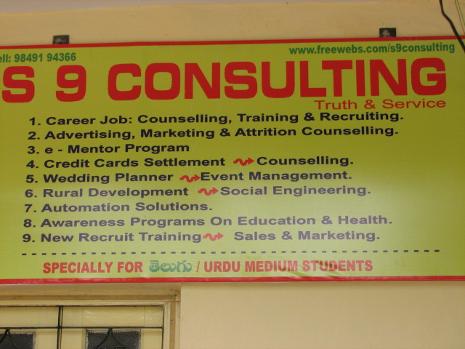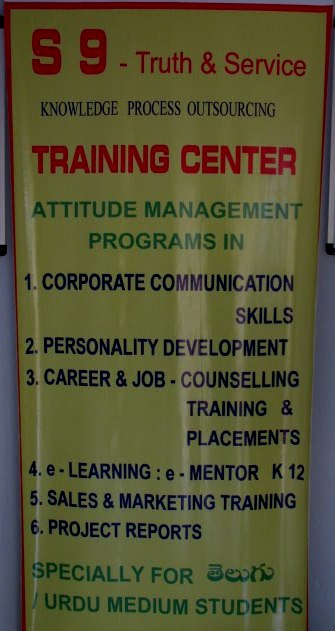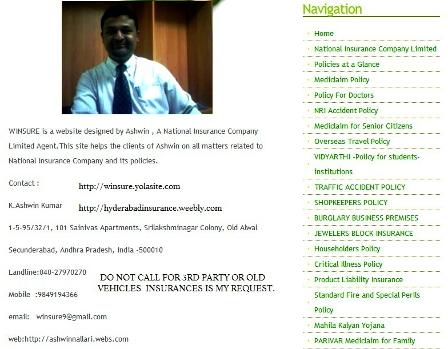 THIS WEBSITE COLLATES INFORMATION FOR BENEFIT OF
ALL GHMC - ALWAL ZONE CITIZENS.THIS COVERS PRESENTLY ALWAL, BOLARUM , YAPRAL ETC.KINDLY CHECK ANY INFO FROM YOUR END ALSO. THIS IS NOT EXACT IS MY REQUEST JUST AN ADDITIONAL INFO FOR ONE AND ALL.
ALL NETIZENS /CITIZENS TO CONTRIBUTE THEIR IDEAS FOR BETTERMENT OF THE AREA WHERE WE RESIDE AND ALSO TO THIS SITE.
LET US BRING ACCOUNTABILITY WITHIN OURSELVES FIRST,NEXT IN OUR COLONIES & WORK WITH GHMC ALWAL IN ALL ITS INITIATIVE TO MAINTAIN BASIC ESSENTIAL SERVICES .



Jai Jawan - Jai Kisan - Jai Guru - Jai Hind


GO AHEAD - HAVE A NICE TIME
SALUTING ALL INDIANS AND ALWAL NETIZENS -
Sincerely I remain

Ashwin Nallari
===========================================================
ATTENTION UNEMPLOYED YOUTH /HOUSEWIVES /SR.CITIZENS :

START OR EXPAND YOUR BUSINESS IN YOUR GHMC CIRCLE.
KNOWLEDGE SHARING
SESSION

MR.K.A.KUMAR-
A MANAGEMENT CONSULTANT & CIVIC SOCIETY ACTIVIST.

ELIGIBILITY :Non Political , Non Religious and Non Racist ->

e-LITERATE & GHMC/INDIAN TAX PAYERS ONLY.
Email : s9guru@gmail.com or contact: 98491 94366 and

visit for model info http://alwal.synthasite.com
Topics for discussion in the seminar :
1. Introduction to S9 Consulting and services
2. Introduction to R.W.A's and its utility and responsibility
towards GHMC
3. Importance and online info on GHMC/ELEC/WATER/PASSPORT
/VOTERID/AADHAR/JOB SITES – Live civic grievance handling
4. Business – Start with your own PASSION /Marketing angle /
Disorganized sector /integrate online
5. Importance of NIC AND LIC
6. Proactive Networking and working with Media/Police /UFERWAS
7. Quality of education and Infrastructure in schools/colleges
/Tech colleges/Management colleges.
8. Importance of sports and playgrounds in development of society

and youth
9. Importance of reading and socio-ethical- cultural values
10. Handling civic nuisance – sanitation, noise & traffic pollution
11. Handling youth and emotional crisis intervention centres

in all GHMC Circles
12. CPR AND HEALTHCARE AWARENESS SESSION

30 MINUTES PER TOPIC MENTIONED ABOVE ; TEA AND SNACKS ONLY

===========================================================

0930 HRS -1000HRS – REGISTRATION
1000HRS – 1030HRS – S9 INTRO
1030HRS- 1100HRS- RWA'S AND LIVE GHMC WORK
1100HRS -1115 HRS – TEA BREAK
1115HRS – 1145 HRS – START YOUR OWN BUSINESS /NIC/LIC
/DISORGANIZED SECTOR
1145HRS -1230HRS- Proactive Networking and working
with Media/Police /
UFERWAS /HEALTHCARE-PHC's
1230 HRS – 1330 HRS – CPR – SPORTS – CIVIC NUISANCE- SANITATION-

MORAL FABRIC – QUALITY OF EDUCATION [ TOPICS FROM 7- 12]
1330 HRS – 1400 HRS – OPEN HOUSE AND

CLOSE OF SESSION WITH NOTES ON SITES
++=========================================================
KINDLY AWAKEN YOUR CORPORATOR FOR YOUR CIVIC NEEDS

REQUEST YOUR CORPORATOR TO PROVIDE GLOVES, SHOES, FACEMASK TO YOUR SANITATION WORKER AND PROTECT THEM AND ALSO ASK YOUR FELLOW CITIZENS NOT TO FLUSH THROUGH TOILETS IN OFFICE , APARTMENTS OR HOME OF SANITARY NAPKINS, CONDOMS, GUTKHA, SHAMPOO AND PLASTIC PACKETS.
SAVE INDIAN DRAINAGE WORKER

REGARDS

ASHWIN NALLARI
------------------------------------------------------------------------------------- http://www.hindu.com/2010/09/16/stories/2010091661530500.htm
GHMC ALWAL -Tax Inspector in ACB net

Staff Reporter
---
Market value of all his immovable properties will be more than Rs. 5 crore: ACB
---
HYDERABAD: Anti-Corruption Bureau officials on Wednesday arrested D. Subhash Rao, GHMC Tax Inspector, Alwal circle, on charges of amassing wealth illegally.
Searches at his office and residence, both in Alwal, revealed that he had acquired properties worth over Rs. 1.27 crore, which were disproportionate to his known sources of income.
His properties included a ground plus three-floor house at Alwal, four open plots – one each at Patancheru of Medak, Vikarabad of RR district, Yadagirigutta in Nalgonda and Bidar of Karnataka and eight acres of agricultural land at Jenvada in Bidar.
A sum of Rs. 4.82 lakh in his house and Rs. 8 lakh in his bank locker were found. Gold weighing 170 grams, bank balances to the tune of Rs. 14.39 lakh and documents suggesting investments of nearly Rs. 10 lakh in insurance policies and chit funds were also found.
Market value of all the immovable properties would be more than Rs.5 crore.
----------------------------------------------------------
BE CAREFUL ALWAL NETIZENS - YOUR AND YOUR
CHILDREN'S FUTURE IS TIPSY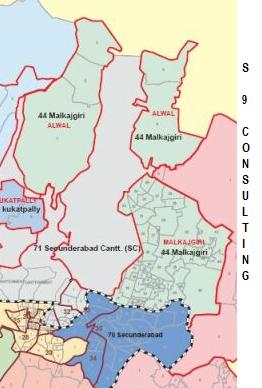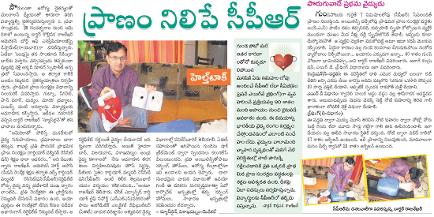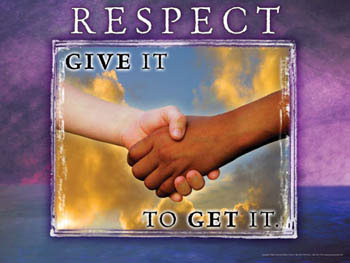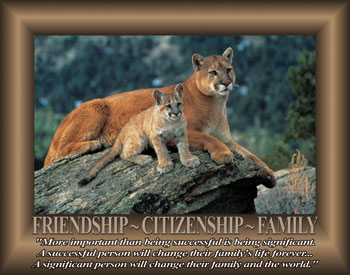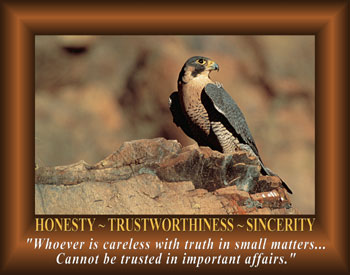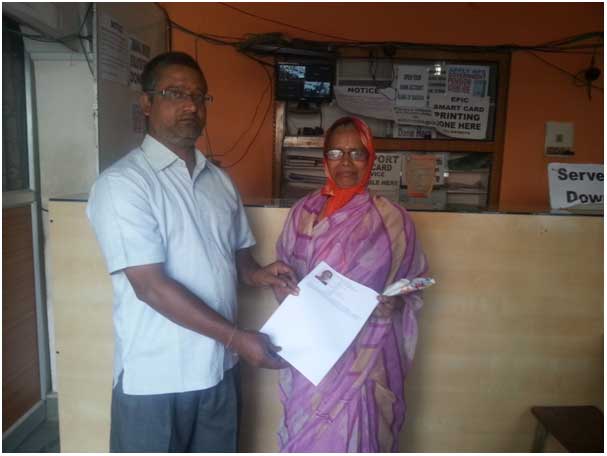 Jeevan Pramaan issued to a pensioner in Alwal, Secunderabad Smt. Rokondla Chandra Bai is a pensioner, whose husband was working in Military Engineering Services, Secunderabad. She got her Jeevan Pramaan Certificate at CSC Alwal. She says, "Getting the Certificate is so much more convenient now, as the CSC is very near to her home." Alwal VLE, Sh. Ravinder Rao says, "His CSC is located in Bhargavi Xerox at Temple Alwal where many retired army personnel are living they can use this service easily at the CSC. He says, "In order to create awareness he started promoting the service by displaying the posters in nearest banks and military establishments."
http://indiangovernmentnews.blogspot.in/2014/11/digital-life-certificate-for-pensioners.html
Digital Life Certificate for Pensioners from Jeevan Pramaan website
Jeevan Pramaan is a biometric enabled digital service for pensioners. Pensioners of Central Government, State Government or any other Government organization can take benefit of this facility.
How it Works
Jeevan Pramaan uses the Aadhaar platform for biometric authentication of the pensioner. A successful authentication generates the Digital Life Certificate which gets stored in the Life Certificate Repository. The Pension Disbursing Agencies can access the certificate on-line.
Enrol Yourself Download the PC/ Mobile application or alternatively visit the nearest Jeevan Pramaan Centre to get your self registered. Provide necessary information like Aadhaar number, Pension Payment Order No., Bank Account No., Bank Name and your Mobile number. Aadhaar Authentication Provide your biometrics, either a finger print or Iris and authenticate your self. (Jeevan Pramaan uses the Aadhaar Platform for on-line biometric authentication ) Life Certificate.
After a successful authentication a SMS acknowledgement is sent to your mobile number including your Jeevan Pramaan Certificate ID. The certificates are stored in the Life Certificate Repository for making it available any time and any where for the pensioner and the Pension Disbursing Agency.
Access your Certificate You can download a PDF copy of the certificate from the Jeevan Pramaan website by providing the Jeevan Pramaan ID or Aadhaar number. Pension Disbursing Agency The Pension Disbursing Agency can access the Life Certificate from the Jeevan Pramaan website, and download the same.
Electronic Delivery The Life Certificates can also be electronically delivered to the Pension Disbursing Agency, without any manual intervention. (Pension Disbursing Agency can get in touch with our team, to enable the e-delivery facility.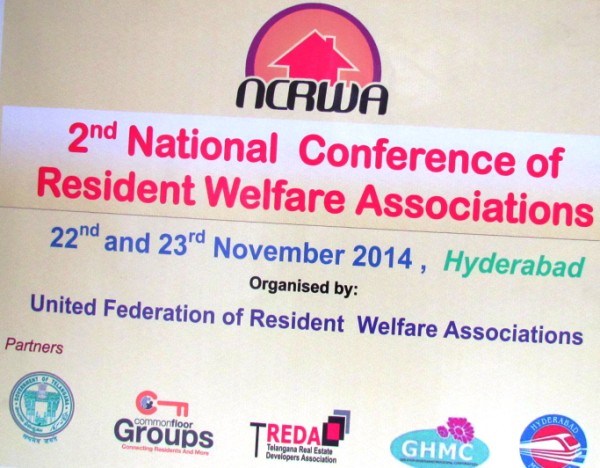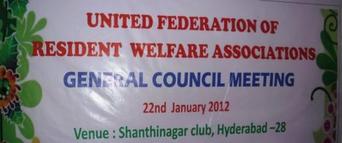 http://u-ferwas.weebly.com
Why A Federation of All Resident Welfare Associations?

Vison: Resident Welfare Associations are the finest expression of urban civil society consensus, an answer to many urban social problems, a tool for community-building and for self-management and direct democracy. Let us forge a new mechanism for social transformation and local development. Political intermediation in the urban local bodies does not seem to be adequate and effective. Our decentralised self-governance approach, without peoples' participation and self-management has not yielded the expected results in terms of development and quality of life. Hence, there is a need for creating necessary new mechanisms for self-management by the communities themselves in the urban areas. The area or colony resident welfare associations and the apartment-building residents' welfare associations (RWAs) are emerging, precisely, as the most suitable mechanisms for self-management. Since these bodies are composed of educated, qualified, experienced people who, in general, have some leisure, they are the best people to self-manage and self-govern their areas. A new urban cosmopolitan culture stressing upon improving the quality of life with voluntary efforts is developing in the midst of the complexities of modern life. New communities of sharing and caring are being built. Now, there is an emerging concept called 'flat culture'. The Municipal Corporation of Hyderabad, the Election Commission of India and other constitutional bodies have started recognizing the RWAs as partners for fair and equitable delivery of services to the public without partisan considerations. Since some time, various resident welfare associations in and around the twin cities have been meeting on 'ad hoc' basis on some most urgent common issues, like property tax, cable T.V. connections, electoral registrations, drinking water distribution, etc. so as to reduce delays, wastage of resources, insecurity and corruption Gathered in Tarnaka in 2007, a number of RWAs have unanimously decided to constitute a formal federation of resident welfare associations (United Federation of Resident Welfare Associations, U-FERWAS): To be Proactive and Constructive; To liaise with the concerned authorities; To mobilize, coordinate and To express Civil Society Consensus in One Voice in respect of major common issues and concerns, where there is, at present, lack of transparency in the decision making, or neglect of civic amenities. The main focus is to stimulate awareness on the responsibilities and rights of the residents and to enhance the attention, action and commitment of the Administration towards all-round well-being of the residents and to empower the residents to become active agents of change and to supervise proper implementation of the powers and responsibilities devoluted to the urban bodies, as per the 174th Amendment and Article 232 of the Constitution. They would function as 'de facto' citizens' ward councils, till they are formed by the statute by the Government, as recommended by the National urban Renewal Mission. Therefore, all the flat owners and Residential Welfare Associations in the municipalities and corporations are requested to form Federations in their respective wards and manage their own affairs and to affiliate themselves to U-FERWAS, Hyderabad. ------------------------------ Dr. Rao V.B.J. Chelikani, United Federation of Resident Welfare Associations (UFERWAS) 12-13-705/10/AB, Balaji Residency-106, Gokulnagar, Tarnaka, Hyderabad-500017 Andhra Pradesh, INDIA. Tel: 91.040. 6521 4993, 6450 4993 E-mail: raovbj@yahoo.com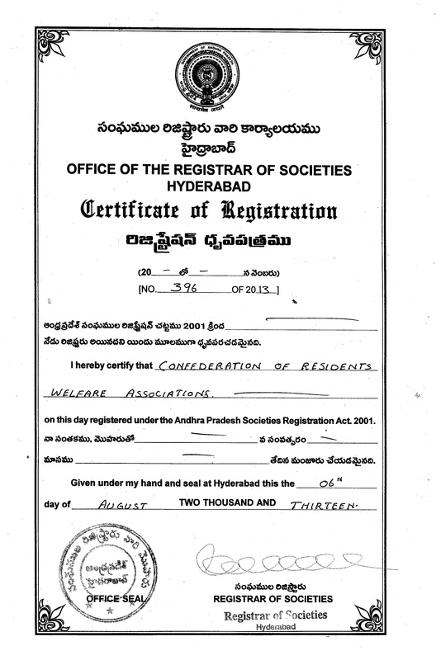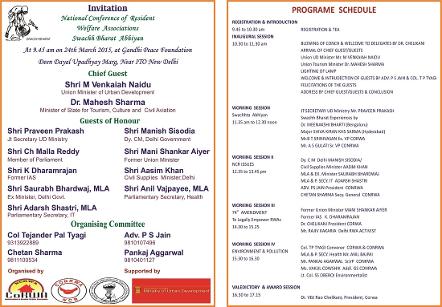 CORWA -2014-2016Col Tejendra Pal Tyagi, Ghaziabad Federation of RWAs, Convener- 09313922889Dr Rao VBJ Chelikani, U-FERWAS, Hyderabad, President-9849067498Sharad Kumar, AGNI, Mumbai, Secretary General-09869403721M. S. Venugopal,
Residents' apex Council of Kerala (RACK),
Thiruvanthapuram,Treasurer -09349494933Sunil Kumar, Khammam, Joint Treasurer- 9989671925Executive Vice Presidents: N. Muthu Swamy, Chennai RWA-09444040846Sridhar Pabbisetty, BRAS - 9916298421B T Srinivasan, U-FERWAS, in charge, Tarnaka Times -9347378072 Nagarjunan JMS of FOCUSS- Chennai-09841045145Major Shiv Kiran, UFERWAS-9849047827M Nagaraja, Banashankari III Stage, Bengaluru 560 085, 09880719499Secretaries: Nitin Nanaji Gadewar, Nagpur -9423640685Yash Khanagwal, Nabi Karim RWA, New Delhi-09312929502; National RWA DayAshwin Kumar Nallari, SriLakshminagar Colony, Old Alwal- 9849194366 Media &CommunicationsHaseenuddine, Old Delhi
-
09891433932GRS Prasad Rao, SCOTRWA, Hyderabad, in charge of the secretariat- 8497960066Executive Members:I.
Founder Members:Bengalore III Phase Welfare Association, Bengaluru, KarnatakaFewderation of RWAs, Ghaziabad, U.P.
Residents' Apex
Council of Kerala RACK), Trivandrum, KeralaAgni, Mumbai, MaharastraCeebros Gardens Owners and Residents Association, Chennai, Tamil NaduUnited Federation of RWAs (UFERWAS) A.P. & Telangana Nabi Karim RWA, New Delhi, NCRPanchadeep nagar RWA, NagpurTara Residency Welfare Association, Sasram, BiharII. Shevata Talwar, Dehra Dun, Uttarakhand, Coordinator -09897132775P. Sukumaran, Vice-president FRAT, Trivandrum -09400571450Ruparel Marg Residents Asso. Mumbai,Dr. Meenakshi Bharath, Benguluru -09845011757, in charge Swachch BharatMissionAleyamma Jain, USOI, New Delhi-09871773790K.K. Uikey, Gadchiroli, Nagpur, Coordinator-08390727320Shaik Zakeeruddine, Aurangabad, coordinator-09326205556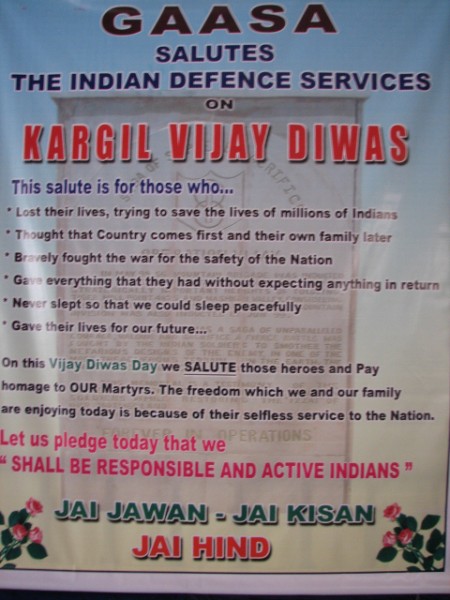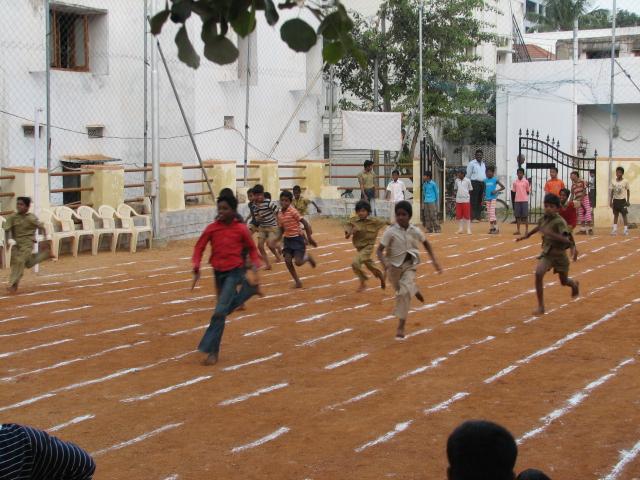 Ashwin Nallari

ashwinnallari@gmail.com
http://hyderabadinsurance.weebly.com

http://s9guru.weebly.com

http://ekisan.webs.com
------------------------------------------------------------
Goal for 2020:

e-literacy and e- Governance is the need of the hour

All of us should try to make GHMC - e-literate and e governing body

------------------------------------------------------------
Keeping fingers crossed!

ALL IS WELL !


---------------------------------------------------------------------------------------


Visitors to this site are requested to cross check the information provided ,we have tried to be as accurate as possible.This is purely an information sharing platform on ALWAL .




Kindly excuse

us If there are any errors as they are purely coincidental.

Do

SHARE

the information on this site and give your valuable feedback to

ashwinnallari@gmail.com or

http://ashwinnallari.webs.com


======================================================

Alwal

is a suburb of Secunderabad, the twin city of Hyderabad city. It has a population of106,424 (2001 census) and forms part of the Greater Hyderabad agglomeration. A part of the British cantonment, Alwal got its namefrom the residents of Alwar a city in Rajasthan who settled here inlate 1800s.

Alwal is hub for shopping for nearby suburbs and villages, so the shopping options are wide ranging.Alwal is famous for the Venkateshwara Temple, which is located near Alwal Municipal office.


Alwal is 8 km away from SecunderabadRailway station and just 12 km from away from the Old HyderabadAirport in Begumpet Begumpet Airport and about 40 km from New International Airport in Shamshabad Rajiv Gandhi International Airport. It is in close proximity to relaxation spots like TheCelebrity Club, Alankrita, The Orange Bowl, Dhola-Ri-Dhani,Runway-9.


ALWAL CITIZENS BEWARE THE GROUNDWATER TABLE IS FAST DEPLETING


ITS TIME TO SAVE OUR 'ALWAL' environment .

Stop the concrete jungle! else we will be left with nothing and .......

LET US DO SOMETHING ...Today


Contact Ashwin Nallari - ashwinnallari@gmail.com

======================================================

DANGER :
ALL ALWAL CITIZENS KINDLY WAKE UP TO PROTECT
THE LAKES IN ALWAL NAMELY TEMPLE ALWAL LAKE AND OLD ALWAL LAKE
--------------------------------------------------------------------------------------
ALWAL

COMMISSIONER ALWAL MUNCIPALITY ,
MUNCIPALITY ALWAL, NEAR BALAJI TEMPLE, SECUNDERABAD - 500010.
TEL: 040-27970500

Dy.COMMISSIONER ALWAL MUNCIPALITY ,
9849905905;Tel: 040-27971373; dc_alwal@ghmc.gov.in

---------------------------------------------------------------------------------------
Zonal Commissioner
Zonal Commissioner (NZ)
Tel 040- 27807321,
Mobile :9849905760
Email id's:ac_secbad@ghmc.gov.in ;
zc_north@ghmc.gov.in

---------------------------------------------------------------------------------------
Commissioner-GHMC

23224564;commissioner@ghmc.gov.in

--------------------------------------------------------------------------------------
Deputy Mayor-23227958,9963741786,
dymayor@ghmc.gov.in

-------------------------------------------------------------------------------------
Mayor-23227958,23262266,23220430
Fax:+914023261262
mayor@ghmc.gov.in

-----------------------------------------------------------------------------------


GHMC 2009 Results See new page
-------------------------------------------------------------
Visit the site to download full information
http://apsec.gov.in:8080/apsec/indexGHMC2009_files/Page465.htm

--------------------------------------------------------------
Greater' corporators less educated
Koride Mahesh | TNN - 30.11. times of india
Hyderabad: Nearly 30 per cent of the 150 corporators who got elected in the recent Greater Hyderabad Municipal Corporation (GHMC) elections have studied up to Class X or less than that.


Though there is no minimum qualification prescribed for contesting the civic elections, most political parties seem to have given education a miss as 42 successful candidates are either matriculate or studied less than that. Two corporators have no formal education at all. Incidentally, most of these successful corporators are from Majlis-e-Ittehadul Muslimeen (MIM) and Congress.

Saroornagar corporator Yellati Bhargavi and corporator M Vaikuntam, who got elected from Goshamahal as a BJP nominee, did have formal education, while Marredpally corporator K Saritha Yadav (Congress)
studied up to class IV. Likewise, Uppal corporator P Suguna passed only class V and Nacharam corporator Nemali Suresh of Congress studied up to class 7. MIM corporator from Doo
dbowli, M A Gaffar studied up to class IX.


Others like S Srinivas Reddy (Congress) of Cherlapally, G Srinivas Reddy (TDP) of Mallapur, Mansoor bin Mohd Awalgi (MIM) of Barkas, Sama Prabhakar Reddy (TDP) of
Hayatnagar, Mir Wajid Ali Khan (MIM) of Santoshnagar, Mirza Mustafa Baig (MIM) of Riyasatnagar cleared only secondary school certificate (SSC).
"All political parties fielded candidates with SSC or below qualification as party leaders succeeded in getting ticket for their spouses as 33 per cent seats were reserved for women," a senior GHMC
official said.
While 70 corporators are graduates, about 20 possess higher qualifications like post-graduation and professional degrees.
M Prashanth Kumar Reddy of IS Sadan is an engineering gradu
ate and another corporator from Ameerpet M Venkata Ramana (TDP) discontinued engineering course. Opposition parties complained to the state election commission (SEC)
against him when he claimed he was as engineering graduate in the publicity material.


Five newly-elected corporators are advocates. Yasmin Sultana of MIM from Chintal Basti was earlier a standing committee chairperson in the erstwhile Municipal Corporation of Hyderabad (MCH). S Srinivas Reddy of Saidabad, GM Ratna Kumari of Addagutta, K Venkatesh of Golnaka and A Vijaya Lakshmi of Srinagar Colony are all law graduates.


Four corporators have management degrees. Ale Jithendra of Gowlipura, V Jagadeeswar of Hafeezpet, E S Raj Jithendranath of Macha Bolarum and Minazuddin of Akbarbagh have completed MBA.
"The corporation has been giving all official documents in Telugu, Urdu and English languages during council meetings," a GHMC additional commissioner said.
FEW TIPS TO SAVE WATER :
Never put water down the drain when there may be another use for it such as watering a plant or garden, or cleaning.

Verify that your home is leak-free, because many homes have hidden water leaks. Read your water meter before and after a two-hour period when no water is being used. If the meter does not read exactly the same, there is a leak.

Repair dripping faucets by replacing washers. If your faucet is dripping at the rate of one drop per second, you can expect to waste 2,700 gallons per year which will add to the cost of water and sewer utilities, or strain your septic system.

Check for toilet tank leaks by adding food coloring to the tank. If the toilet is leaking, color will appear within 30 minutes. Check the toilet for worn out, corroded or bent parts. Most replacement parts are inexpensive, readily available and easily installed. (Flush as soon as test is done, since food coloring may stain tank.)

Avoid flushing the toilet unnecessarily. Dispose of tissues, insects and other such waste in the trash rather than the toilet.

Take shorter showers. Replace you showerhead with an ultra-low-flow version. Some units are available that allow you to cut off the flow without adjusting the water temperature knobs.

Use the minimum amount of water needed for a bath by closing the drain first and filling the tub only 1/3 full. Stopper tub before turning water. The initial burst of cold water can be warmed by adding hot water later.

Don't let water run while shaving or washing your face. Brush your teeth first while waiting for water to get hot, then wash or shave after filling the basin.

Retrofit all wasteful household faucets by installing aerators with flow restrictors.

Operate automatic dishwashers and clothes washers only when they are fully loaded or properly set the water level for the size of load you are using.

When washing dishes by hand, fill one sink or basin with soapy water. Quickly rinse under a slow-moving stream from the faucet.

Store drinking water in the refrigerator rather than letting the tap run every time you want a cool glass of water.

Do not use running water to thaw meat or other frozen foods. Defrost food overnight in the refrigerator or by using the defrost setting on your microwave.

Kitchen sink disposals require lots of water to operate properly. Start a compost pile as an alternate method of disposing food waste instead of using a garbage disposal. Garbage disposals also can add 50% to the volume of solids in a septic tank which can lead to malfunctions and maintenance problems.

Consider installing an instant water heater on your kitchen sink so you don't have to let the water run while it heats up. This will reduce heating costs for your household.

. Insulate your water pipes. You'll get hot water faster plus avoid wasting water while it heats up.

Never install a water-to-air heat pump or air-conditioning system. Air-to-air models are just as efficient and do not waste water.

Install water softening systems only when necessary. Save water and salt by running the minimum amount of regenerations necessary to maintain water softness. Turn softeners off while on vacation.

Check your pump. If you have a well at your home, listen to see if the pump kicks on and off while the water is not in use. If it does, you have a leak.

When adjusting water temperatures, instead of turning water flow up, try turning it down. If the water is too hot or cold, turn the offender down rather than increasing water flow to balance the temperatures.
If the toilet flush handle frequently sticks in the flush position, letting water run constantly, replace or adjust it.
--------------------------------------------------------------------------------------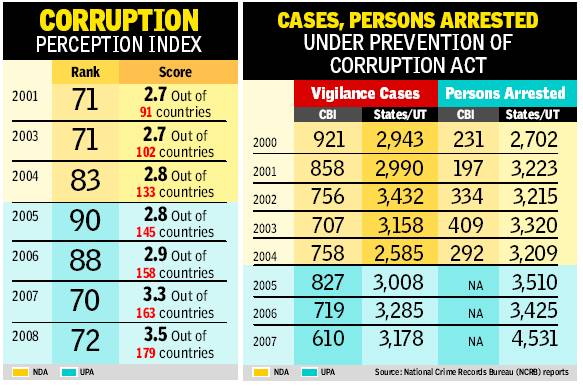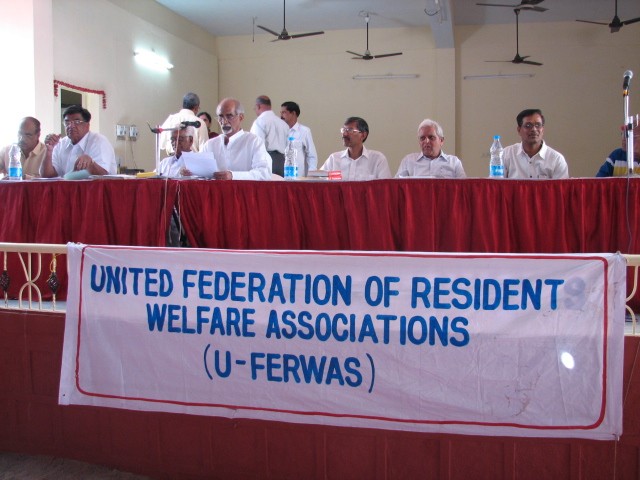 Above : Dr.Rao Chelikani President - UFERWAS starting the proceedings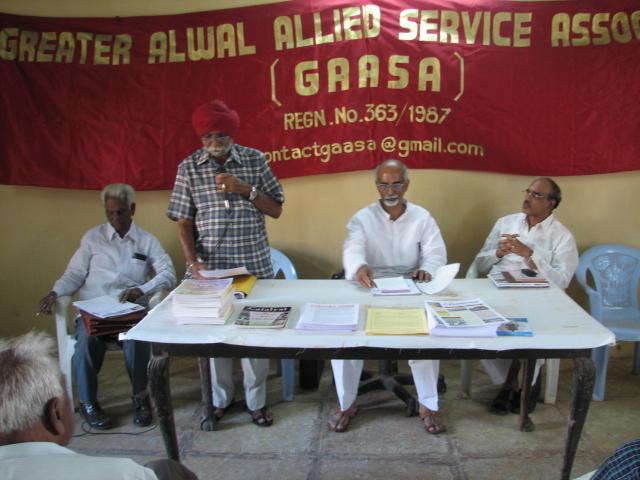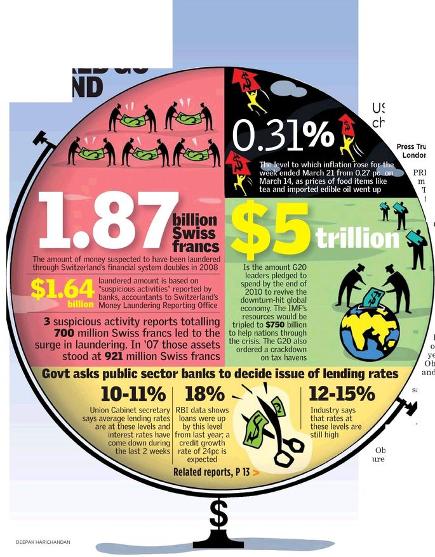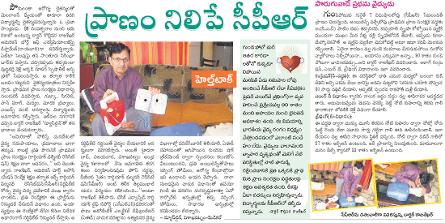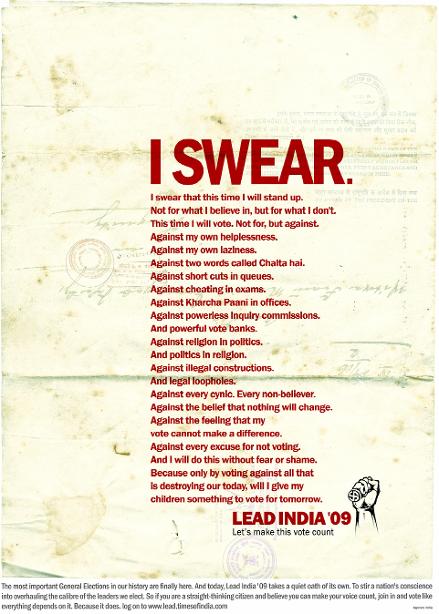 Shyam Benegal, was born on 14 December 1934 in Trimulgherry, Secunderabad, then a British Cantonment, and now a twin city of the state capital, as Shyam Sunder Venegalla. It was here, at age twelve, that he made his first film, on a camera given to him by his photographer father, Sridhar B. Benegal. He received an M.A. in Economics from Nizam College, Osmania University,Hyderabad.There he formed the Hyderabad Film Society.