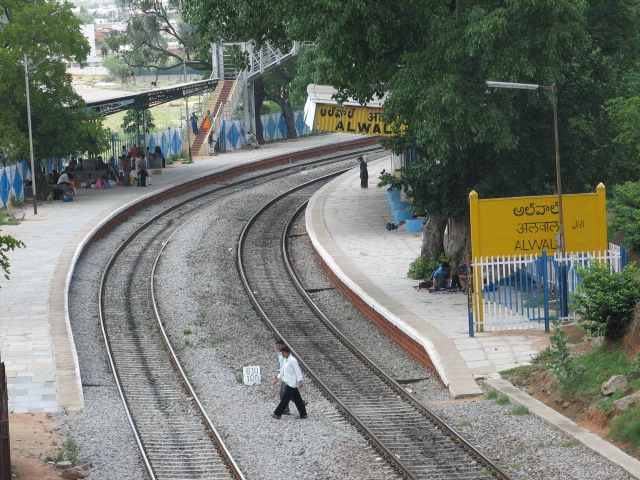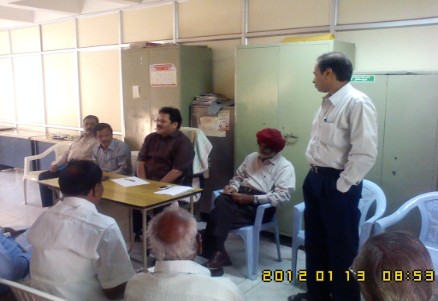 WISHING ALL INDIANS AND ALWAL NETIZENS -
JANMASHTAMI AND RAMZAAN GREETINGS

Sincerely I remain

Ashwin Nallari
===========================================================
ATTENTION UNEMPLOYED YOUTH /HOUSEWIVES /SR.CITIZENS :

START OR EXPAND YOUR BUSINESS IN YOUR GHMC CIRCLE.
REGISTER BY PAYING RS 459/- ONLY[non refundable] AND

ATTEND 4-5 HOURS KNOWLEDGE SHARING SESSION

BY MR. K.A.KUMAR-A MANAGEMENT CONSULTANT & CIVIC SOCIETY ACTIVIST.

ELIGIBILITY :Non Political , Non Religious and Non Racist ->

e-LITERATE & GHMC/INDIAN TAX PAYERS ONLY.
Email : s9guru@gmail.com or contact: 98491 94366 and

visit for model info http://alwal.synthasite.com
Topics for discussion in the seminar :
1. Introduction to S9 Consulting and services
2. Introduction to R.W.A's and its utility and responsibility towards GHMC
3. Importance and online info on GHMC/ELEC/WATER/PASSPORT/VOTERID/AADHAR/JOB SITES – Live civic grievance handling
4. Business – Start with your own PASSION /Marketing angle /
Disorganized sector /integrate online
5. Importance of NIC AND LIC
6. Proactive Networking and working with Media/Police /UFERWAS
7. Quality of education and Infrastructure in schools/colleges
/Tech colleges/Management colleges.
8. Importance of sports and playgrounds in development of society

and youth
9. Importance of reading and socio-ethical- cultural values
10. Handling civic nuisance – sanitation, noise & traffic pollution
11. Handling youth and emotional crisis intervention centres

in all GHMC Circles
12. CPR AND HEALTHCARE AWARENESS SESSION

===========================================================

20-30 MINUTES PER TOPIC MENTIONED ABOVE ; TEA AND SNACKS ONLY
===========================================================

0930 HRS -1000HRS – REGISTRATION
1000HRS – 1030HRS – S9 INTRO
1030HRS- 1100HRS- RWA'S AND LIVE GHMC WORK
1100HRS -1115 HRS – TEA BREAK
1115HRS – 1145 HRS – START YOUR OWN BUSINESS /NIC/LIC
/DISORGANIZED SECTOR
1145HRS -1230HRS- Proactive Networking and working with Media/Police /
UFERWAS /HEALTHCARE-PHC's
1230 HRS – 1330 HRS – CPR – SPORTS – CIVIC NUISANCE- SANITATION-

MORAL FABRIC – QUALITY OF EDUCATION [ TOPICS FROM 7- 12]
1330 HRS – 1400 HRS – OPEN HOUSE AND

CLOSE OF SESSION WITH NOTES ON SITES

=========================================================
GHMC ALWAL DC -SRI PRASAD GARU CELL NO: 9959912218
-------------------------------------------------------------------------------------

GHMC -ALWAL SANITATION DEPARTMENT :
JALANDHAR REDDY - 98499908069
IS YOUR NALA BLOCKED,SEWER STINKING - CONTACT SATISH GHMC SANITATION CONTRACTOR - 9849559638;
KINDLY AWAKEN YOUR CORPORATOR FOR YOUR CIVIC NEEDS

REQUEST YOUR CORPORATOR TO PROVIDE GLOVES, SHOES, FACEMASK TO YOUR SANITATION WORKER AND PROTECT THEM AND ALSO ASK YOUR FELLOW CITIZENS NOT TO FLUSH THROUGH TOILETS IN OFFICE , APARTMENTS OR HOME OF SANITARY NAPKINS, CONDOMS, GUTKHA, SHAMPOO AND PLASTIC PACKETS.
SAVE INDIAN DRAINAGE WORKER

REGARDS

ASHWIN NALLARI
-------------------------------------------------------------------------------------
Dear Members, Friends
GAASA is pleased to convey the information of the installation of GAS BASED CREMATORIUM at Alwal Graveyards. It is now functional. In the last 10 days 7 cremations have been conducted.
Shri Gulati, the Trustee of SWARGDHAM has requested GAASA to spread the information for benefit of all.
The highlights of this Crematorium are
It is a Biogas Gasifier

crematorium using wood chips instead of electricity

Pollution free and Eco-friendly
It provides ash and bones without any mixtures
Takes about 1.5 (one and half) hours to cremate a body
Another 1 hour to recover the Ash
It is first one its kind in Andhra Pradesh and 2nd in India.
Charges are Rs 2500/- per cremation
May I request all members of GAASA and UFERWAS and other associated organisations to give wide publicity through their contacts, TARNAKA TIMES, websites, blogs, friends in press, etc., for utilizing this facility.
Interested may contact Mr Ravi, Manager on 9394744084 or Mr S Rajwanth Singh Gulati, Chairman SWARG DHAM on 9391043452 for any further information
We should all commend Shri Gulati for his selfless and humble work devoid of any publicity and hype.
Yours truly

Dr G V Rao
General Secretary
------------------------------------------------------------------------------------ http://www.hindu.com/2010/09/16/stories/2010091661530500.htm
GHMC ALWAL -Tax Inspector in ACB net

Staff Reporter
---
Market value of all his immovable properties will be more than Rs. 5 crore: ACB
---
HYDERABAD: Anti-Corruption Bureau officials on Wednesday arrested D. Subhash Rao, GHMC Tax Inspector, Alwal circle, on charges of amassing wealth illegally.
Searches at his office and residence, both in Alwal, revealed that he had acquired properties worth over Rs. 1.27 crore, which were disproportionate to his known sources of income.
His properties included a ground plus three-floor house at Alwal, four open plots – one each at Patancheru of Medak, Vikarabad of RR district, Yadagirigutta in Nalgonda and Bidar of Karnataka and eight acres of agricultural land at Jenvada in Bidar.
A sum of Rs. 4.82 lakh in his house and Rs. 8 lakh in his bank locker were found. Gold weighing 170 grams, bank balances to the tune of Rs. 14.39 lakh and documents suggesting investments of nearly Rs. 10 lakh in insurance policies and chit funds were also found.
Market value of all the immovable properties would be more than Rs.5 crore.
----------------------------------------------------------
BE CAREFUL ALWAL NETIZENS - YOUR AND YOUR
CHILDREN'S FUTURE IS TIPSY
http://business.rediff.com/report/2010/jun/08/andhra-mops-up-rs-7k-cr-from-liquor-auction.htm

The government of Andhra Pradesh has mopped up Rs 7,000 crore (Rs 70 billion) from the auction of the licenses for 6596 shops in the state for a two year period.

In Visakhapatanam, the highest bid of Rs 4.72 crore (Rs 47.2 million) was made for a retail liquor shop at Chinna Waltair.
Another bid of Rs 4.45 crore (Rs 44.5 million) was made for another shop in Old Alwal area of Ranga Reddy district in Hyderabad.
The other major bids were Rs 3.16 crore (Rs 31.6 million) from Kottapet, Rs 2.95 crore (Rs 29.5 million) in Bandlaguda, Rs 2.80 crore (Rs 28 million) in LB Nagar, Rs 2.31 crore (Rs 23.1 million) in Madhapur, Rs 2.23 crore (Rs 22.3 million) in Kukatpally (all in Hyderabad and surrounding areas) Rs 3.45 crore (Rs 34.5 million) in Warangal
--------------------------------------------------------------
THIS WEBSITE COLLATES INFORMATION FOR BENEFIT OF
ALL GHMC - ALWAL ZONE CITIZENS.THIS COVERS PRESENTLY ALWAL, BOLARUM , YAPRAL ETC.
ALL NETIZENS /CITIZENS TO CONTRIBUTE THEIR IDEAS FOR BETTERMENT OF THE AREA WHERE WE RESIDE AND ALSO TO THIS SITE.
LET US BRING ACCOUNTABILITY WITHIN OURSELVES FIRST,NEXT IN OUR COLONIES & WORK WITH GHMC ALWAL IN ALL ITS INITIATIVE TO MAINTAIN BASIC ESSENTIAL SERVICES .



Jai Jawan - Jai Kisan - Jai Guru - Jai Hind


GO AHEAD - HAVE A NICE TIME
Ashwin Nallari

ashwinnallari@gmail.com
http://winsure.yolasite.com

http://indiachanging.ning.com

http://ekisan.webs.com
------------------------------------------------------------
Goal for 2010:

e-literacy and e- Governance is the need of the hour

All of us should try to make GHMC - e-literate and e governing body

------------------------------------------------------------
Keeping fingers crossed!

ALL IS WELL !


----------------------------------------------------------------------------------------


Visitors to this site are requested to cross check the information provided ,we have tried to be as accurate as possible.This is purely an information sharing platform on ALWAL .




Kindly excuse

us If there are any errors as they are purely coincidental.

Do

SHARE

the information on this site and give your valuable feedback to

ashwinnallari@gmail.com or

Grateful Acknowledgements: http://alwal.org

http://alwal.org has updated their site as of 1.11.08 and visitors can post the their classifieds for wider coverage

ashwin nallari

http://ashwinnallari.webs.com



solutions to all your credit card problems


=======================================================

Alwal

is a suburb ofSecunderabad, the twin city of Hyderabad city. It has a population of106,424 (2001 census) and forms part of the Greater Hyderabad agglomeration. A part of the British cantonment, Alwal got its namefrom the residents of Alwar a city in Rajasthan who settled here inlate 1800s.

Alwal is hub for shopping for nearby suburbs and villages, so the shopping options are wide ranging.Alwal is famous for the Venkateshwara Temple, which is located near Alwal Municipal office.


Alwal is 8 km away from SecunderabadRailway station and just 12 km from away from the Old HyderabadAirport in Begumpet Begumpet Airport and about 40 km from New International Airport in Shamshabad Rajiv Gandhi International Airport. It is in close proximity to relaxation spots like TheCelebrity Club, Alankrita, The Orange Bowl, Dhola-Ri-Dhani,Runway-9.


ALWAL CITIZENS BEWARE THE GROUNDWATER TABLE IS FAST DEPLETING


ITS TIME TO SAVE OUR 'ALWAL' environment .

Stop the concrete jungle! else we will be left with nothing and .......

LET US DO SOMETHING ...Today


Contact Ashwin Nallari - ashwinnallari@gmail.com

=======================================================

DANGER :
ALL ALWAL CITIZENS KINDLY WAKE UP TO PROTECT
THE LAKES IN ALWAL NAMELY TEMPLE ALWAL LAKE AND OLD ALWAL LAKE
--------------------------------------------------------------------------------------
Suggestions /Ideas to Hyderabad Metropolitan Water Works and Sewerage Board
Integrate your action plan not only to SAVE WATER but also to prevent Water Wastage and Water Theft.
Tabulate the data every GHMC Municipal circle wise on consumption pattern every month vis a vis ground water table scenario in the respective 18 circles and create awareness with the same and reign in accountability from town planning officials, sanitation department etc.
Contact Circle wise Resident welfare associations or federations and tabulate the data accordingly and use online system effectively to communicate with respective R.W.A's.
Similarly contact all N.G.O's , Women's cell, Senior Citizen's Forum ,A.P.Teachers federations
Theft of water by sucking through motors while the drinking water supply is on, form a mobile vigilance team every ghmc circle wise /ward wise and disconnect the connection . Integrate with A.P.Transco and release drinking water while the regular power cut or load shedding is on. Dual benefit purpose.
Stop all major construction activities in GHMC 18 circles except G+2

rest all should be stopped from APR –JUL every year. Penalise any activity that is taken up during the same period
Integrate by an G.O. by discussing with C.M and Municipal Admn Minister to integrate GHMC Property Tax/Elec Bill/Water bill on monthly basis and create a common financial billing , accounts, audit and disbursement system.
Use Print and Electronic media to create accountability for Water usage, theft and wastage
Use I.T. employees under Corporate Social Responsibility activities. Instead of 10 K runs , they can do SAVE WATER runs across all 18 circles
Rain Water Harvesting for a nominal fee by GHMC /WATER WORKS BOARD and create ownership and certify that building or house
Make it mandatory for all building or independent roof tops / near the main gate to have small pot shaped arrangement for excess water to be poured to protect animals and birds.
Ground water Table report as per 18 municipal circles and every year award a circle which has increased the ground water table and penalize the circle which has reduced the same.
Use all religious places to promote SAVE WATER campaign like

Temples

[on special festival days],Friday namaz, Sunday Mass in churches , etc.
Stickers /Posters in front of all movie theatre ticket counters and give a cap or umbrella with SAVE WATER campaign to every parking lot person.
Loop all cable operators and make the SAVE WATER scroll mandatory
Loop all Government and School /Higher Education staff
Railway Stations/Bus Stands/ Airports/ Travel agents/ Market specific areas like Jagdish market, Parklane, CTC, Ameerpet, Saree shops, Wedding halls, Music bands, Sannayi , all private taxi /auto operators, Every Traffic signal, Every sub registrar office, Every Police Station, etc
Every professional should be proud to carry " I SAVE WATER DO U" badge .Like lawyers, corporate hospitals, Every Doctor, Every Software Engineer, Every Bus conductor, Every Police Officer, Every GHMC staff, in short all citizens of GHMC or Indians.
Ashwin Nallari
---------------------------------------------------------------------------------------
GHMC -ALWAL 2009 WINNERS

Ward No 132 -ALWAL- SC WOMEN
WINNER - SMT .T.GEETHA RANI-CONG -I - 9885704999[MOBILE]
H.No.1-31-763, Indira Nagar, Khanajiguda
-----------------------------------------------------
WARD NO 133- MACHA BOLARUM- SC GENERAL
WINNER - Sri. E. S. Raj Jitender Nath- TDP-[9963418666]-MOBILE
H. No. 1-11-39, Golnaka,Near Mother n child Hospital ,ALWAL
-------------------------------------------------------
WARD NO 134 - YAPRAL - SC WOMEN
WINNER- A.R.Prasanna Kumari- CONG I- 9346511050-MOBILE
H.No.2-82/2, Bhagath Singh Nagar, Yapral
--------------------------------------------------------
----------------------------------------------------------------------------------------
ALWAL
COMMISSIONER ALWAL MUNCIPALITY ,
MUNCIPALITY ALWAL, NEAR BALAJI TEMPLE, SECUNDERABAD - 500010.
TEL: 040-27970500


Sri Y.V.PRASAD garu-
Dy.COMMISSIONER ALWAL MUNCIPALITY ,
9849905905;Tel: 040-27971373;
dc_alwal@ghmc.gov.in

---------------------------------------------------------------------------------------

Zonal Commissioner

Zonal Commissioner (NZ)
Tel 040- 27807321,
Mobile :9849905760
Email id's:
ac_secbad@ghmc.gov.in ;
zc_north@ghmc.gov.in

---------------------------------------------------------------------------------------

Commissioner-GHMC

Sri.M.T.Krishna Babu
23224564;commissioner@ghmc.gov.in
--------------------------------------------------------------------------------------
Deputy Mayor-
23227958,9963741786,
dymayor@ghmc.gov.in
-------------------------------------------------------------------------------------
Mayor
-23227958,23262266,23220430
Fax:+914023261262
mayor@ghmc.gov.in
-----------------------------------------------------------------------------------
FEW TIPS TO SAVE WATER :
Never put water down the drain when there may be another use for it such as watering a plant or garden, or cleaning.

Verify that your home is leak-free, because many homes have hidden water leaks. Read your water meter before and after a two-hour period when no water is being used. If the meter does not read exactly the same, there is a leak.

Repair dripping faucets by replacing washers. If your faucet is dripping at the rate of one drop per second, you can expect to waste 2,700 gallons per year which will add to the cost of water and sewer utilities, or strain your septic system.

Check for toilet tank leaks by adding food coloring to the tank. If the toilet is leaking, color will appear within 30 minutes. Check the toilet for worn out, corroded or bent parts. Most replacement parts are inexpensive, readily available and easily installed. (Flush as soon as test is done, since food coloring may stain tank.)

Avoid flushing the toilet unnecessarily. Dispose of tissues, insects and other such waste in the trash rather than the toilet.

Take shorter showers. Replace you showerhead with an ultra-low-flow version. Some units are available that allow you to cut off the flow without adjusting the water temperature knobs.

Use the minimum amount of water needed for a bath by closing the drain first and filling the tub only 1/3 full. Stopper tub before turning water. The initial burst of cold water can be warmed by adding hot water later.

Don't let water run while shaving or washing your face. Brush your teeth first while waiting for water to get hot, then wash or shave after filling the basin.

Retrofit all wasteful household faucets by installing aerators with flow restrictors.

Operate automatic dishwashers and clothes washers only when they are fully loaded or properly set the water level for the size of load you are using.

When washing dishes by hand, fill one sink or basin with soapy water. Quickly rinse under a slow-moving stream from the faucet.

Store drinking water in the refrigerator rather than letting the tap run every time you want a cool glass of water.

Do not use running water to thaw meat or other frozen foods. Defrost food overnight in the refrigerator or by using the defrost setting on your microwave.

Kitchen sink disposals require lots of water to operate properly. Start a compost pile as an alternate method of disposing food waste instead of using a garbage disposal. Garbage disposals also can add 50% to the volume of solids in a septic tank which can lead to malfunctions and maintenance problems.

Consider installing an instant water heater on your kitchen sink so you don't have to let the water run while it heats up. This will reduce heating costs for your household.

. Insulate your water pipes. You'll get hot water faster plus avoid wasting water while it heats up.

Never install a water-to-air heat pump or air-conditioning system. Air-to-air models are just as efficient and do not waste water.

Install water softening systems only when necessary. Save water and salt by running the minimum amount of regenerations necessary to maintain water softness. Turn softeners off while on vacation.

Check your pump. If you have a well at your home, listen to see if the pump kicks on and off while the water is not in use. If it does, you have a leak.

When adjusting water temperatures, instead of turning water flow up, try turning it down. If the water is too hot or cold, turn the offender down rather than increasing water flow to balance the temperatures.
If the toilet flush handle frequently sticks in the flush position, letting water run constantly, replace or adjust it.
--------------------------------------------------------------------------------------
Use your washing machine only when it is filled to its total capacity. You can save about 4500 litres per month in this process. Besides saving water, this method is also helpful to save electricity.
Avoid using a shower for bathing.

Try using a bucket instead. This will help you save about 150-200 litres everyday.

Turn off the tap while brushing

and save more than 200 litres of water every month.

Stop participating in Holi.

As we all know, a massive quantity of water is wasted during this festival.

Don't drink water

if you are not thirsty.

Use sprinklers

to water the plants provided you have a large garden.

Ensure that your home has no leakages.

Also check whether all water bottles are closed properly.

Use small glasses for drinking water.

The smaller the container, the less consumption of water.

Whenever you waste water, just think about those millions of people who still struggle to save every drop of water for their survival.
Lastly, spread awareness regarding water conservation
------------------------------------------------------------------------
Suggestions by Ashwin Nallari – trafficpolicehyderabad@yahoo.co.in
All the below mentioned suggestions within the GHMC -18 Circles limits and make sure to include Secunderabad Cantt.
Removal of road side vendors with immediate effect and any interference by any political element publicize it live and make that person or party responsible for all future traffic congestions in that area and inform the concerned resident welfare association federations about the interference and let the public make that person or that political party accountable.
Staggered timings mandatory for all educational institutions and movie
Halls in 18 municipal circles and has to be implemented without fail
Strictly.
Staggered holiday in a week to a commercial zone like Ameerpet,
Punjagutta, DSNR, Koti .Close Ameerpet on Tuesday as per C.T.O limits, Similarly Abids on Wednesdays etc .or same as per Municipal Circle limits.
Malls/Multiplexes/Any shopping establishment encroaching upon the
Common public space should be demolished on "BASH ON REGARDLESS"
Mode.
Malls/Multiplexes/Any shopping establishment like RS bros, Chandana
Bros, Chennai Shopping mall, Kalaniketan etc should be taxed heavily and
Separate tax structure for them to be implemented. Initiate GOVT-PVT
Sector participation to manage traffic in these areas.
F. All the commercial zones under the advice and coordination from GHMC –
C.T.O [Commercial Tax Officer] –Traffic Department to construct a 5floors
Structure exclusively for parking only .Completely automated system to be
run under the aegis of GHMC.The parking lots in movie halls, malls,
complexes should be taken over by GHMC and run by their monitored
staff thus creating accountable employment and increased revenue
generation for GHMC
Half- a day to all educational institutions on Saturdays
Traffic sense sensitization program in all educational institutions and
corporate offices in a cascading model and owning up by all concerned.
Building of clearly marked Bus Bays/at Railway stations and Airport

Revival of Begumpet Airport for domestic travel and Shamshabad for International travel .This will reduce the traffic congestion in major areas as Cyberabad, Mehdipatnam, and Old

Cities

.
R.T.A' s should not give permission for 4 wheelers which occupy more
road space and ban them.
Exclusive 108 type Traffic vans to ease congestions
VERY VERY CRITICAL: Ban all rallies –Political, Religious , Casteist and
penalize heavily the individual or group for violation of this rule and set
an example by penalizing the biggest offender and smaller ones will follow
and best example for this is GHMC's tax collection drive with Hyderabad
Central. Ban all processions in silent zone of Hospitals
GHMC should cancel all the licenses for all wedding halls which cannot
provide car parking for minimum of 50 cars.
'MAY I HELP U TEAMS' at all the major railway stations to guide the
passengers to use MMTS and increase connectivity to all the 18 GHMC
circles.
A video film to bring about

attitudinal change in citizens and do not
regularize those complexes where cellars are being used for commercial
purposes.
No special blockade for V.V.I.P 's motorcade at the cost of the Indian Tax
Payer's time.
Scrutinize the papers of fairer sex and do not let them off without fine and
penalize as men are penalized.
Stop the midnight rendezvous, betting car chases of the elite on Road no 2
Filmnagar, Necklace road and they should know that Traffic dept exists.
Comprehensive group Insurance to all traffic constables and plan for
health checks ups half yearly.
Universal poster to be put up in all religious institutions and request the
Pastor, mullah, priest to advice the people on traffic rules in their weekly sermons
Penalise heavily then and there to any individual driving while talking over
cell phone.
GHMC and Traffic dept permissions should be made mandatory for all
commercial establishments.
Develop a interactive website where citizens can post their grievances and
action being taken or hurdle being faced
Road widening works on top priority to be planned keeping the population
of 2020 in mind.
Zebra crossing –implementation, training, sensitization, implementation
and penalization.
GHMC 2009 Results See new page
-------------------------------------------------------------
Visit the site to download full information
http://apsec.gov.in:8080/apsec/indexGHMC2009_files/Page465.htm

--------------------------------------------------------------
Greater' corporators less educated
Koride Mahesh | TNN - 30.11. times of india
Hyderabad: Nearly 30 per cent of the 150 corporators who got elected in the recent Greater Hyderabad Municipal Corporation (GHMC) elections have studied up to Class X or less than that.


Though there is no minimum qualification prescribed for contesting the civic elections, most political parties seem to have given education a miss as 42 successful candidates are either matriculate or studied less than that. Two corporators have no formal education at all. Incidentally, most of these successful corporators are from Majlis-e-Ittehadul Muslimeen (MIM) and Congress.

Saroornagar corporator Yellati Bhargavi and corporator M Vaikuntam, who got elected from Goshamahal as a BJP nominee, did have formal education, while Marredpally corporator K Saritha Yadav (Congress)
studied up to class IV. Likewise, Uppal corporator P Suguna passed only class V and Nacharam corporator Nemali Suresh of Congress studied up to class 7. MIM corporator from Doo
dbowli, M A Gaffar studied up to class IX.


Others like S Srinivas Reddy (Congress) of Cherlapally, G Srinivas Reddy (TDP) of Mallapur, Mansoor bin Mohd Awalgi (MIM) of Barkas, Sama Prabhakar Reddy (TDP) of
Hayatnagar, Mir Wajid Ali Khan (MIM) of Santoshnagar, Mirza Mustafa Baig (MIM) of Riyasatnagar cleared only secondary school certificate (SSC).
"All political parties fielded candidates with SSC or below qualification as party leaders succeeded in getting ticket for their spouses as 33 per cent seats were reserved for women," a senior GHMC
official said.
While 70 corporators are graduates, about 20 possess higher qualifications like post-graduation and professional degrees.
M Prashanth Kumar Reddy of IS Sadan is an engineering gradu
ate and another corporator from Ameerpet M Venkata Ramana (TDP) discontinued engineering course. Opposition parties complained to the state election commission (SEC)
against him when he claimed he was as engineering graduate in the publicity material.


Five newly-elected corporators are advocates. Yasmin Sultana of MIM from Chintal Basti was earlier a standing committee chairperson in the erstwhile Municipal Corporation of Hyderabad (MCH). S Srinivas Reddy of Saidabad, GM Ratna Kumari of Addagutta, K Venkatesh of Golnaka and A Vijaya Lakshmi of Srinagar Colony are all law graduates.


Four corporators have management degrees. Ale Jithendra of Gowlipura, V Jagadeeswar of Hafeezpet, E S Raj Jithendranath of Macha Bolarum and Minazuddin of Akbarbagh have completed MBA.
"The corporation has been giving all official documents in Telugu, Urdu and English languages during council meetings," a GHMC additional commissioner said.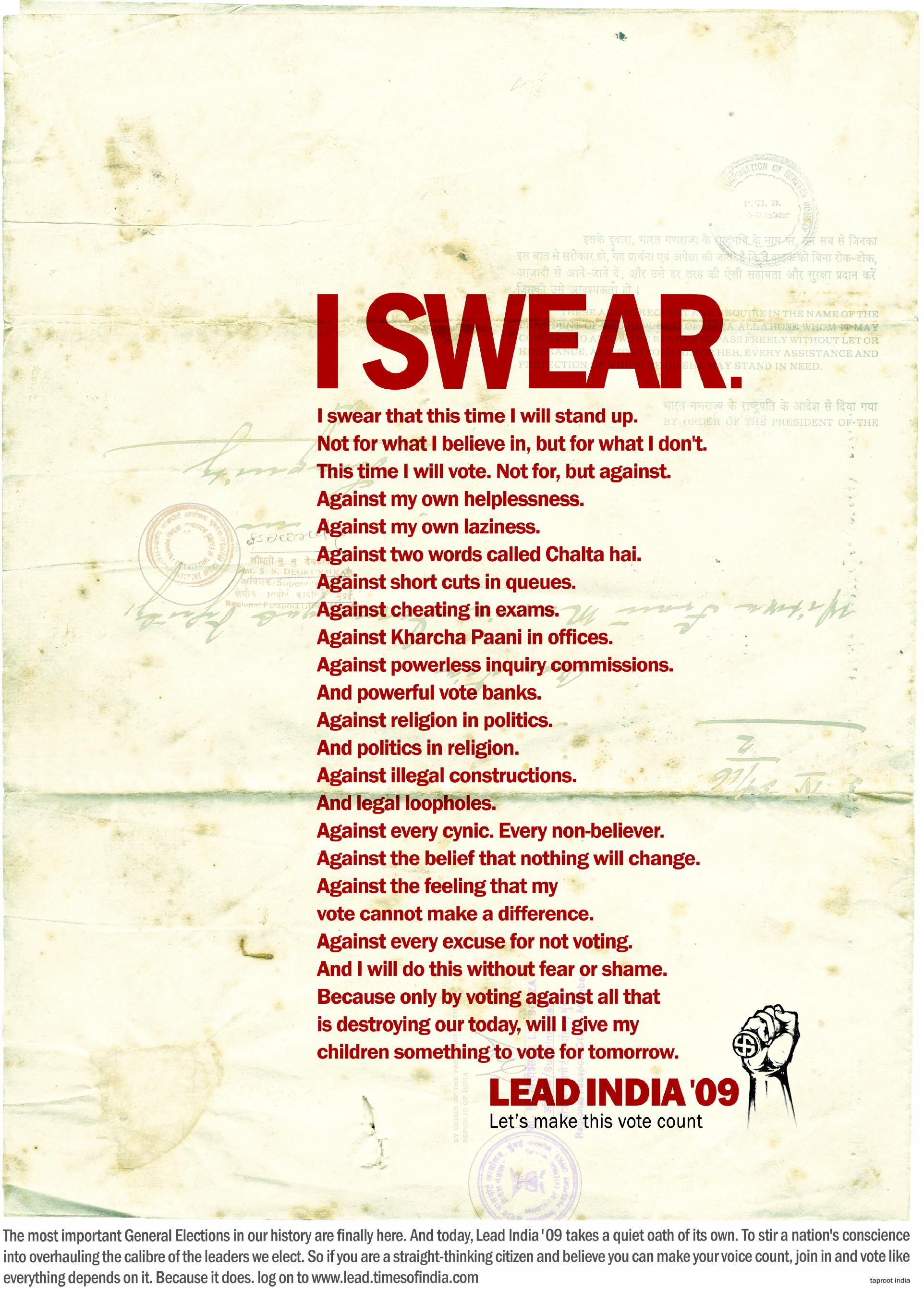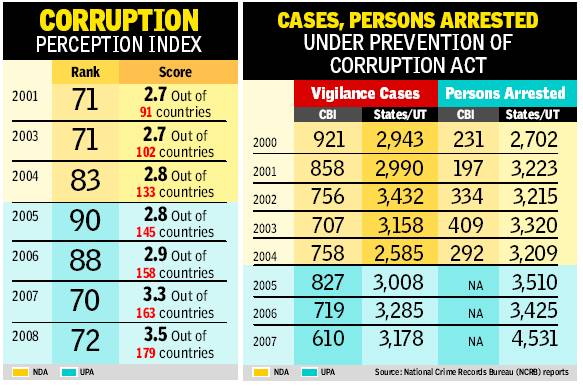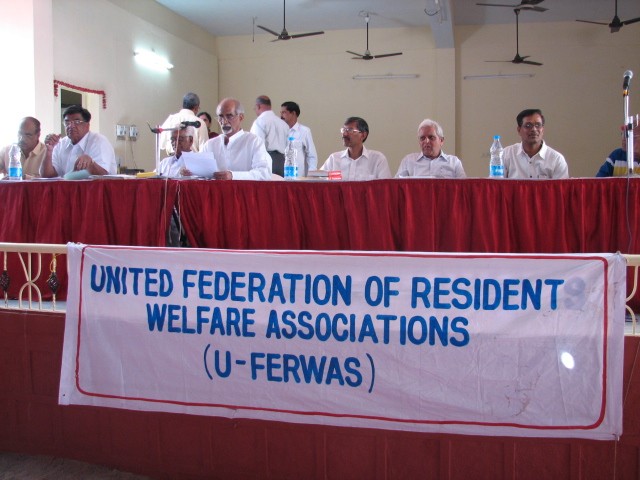 Above : Dr.Rao Chelikani President - UFERWAS starting the proceedings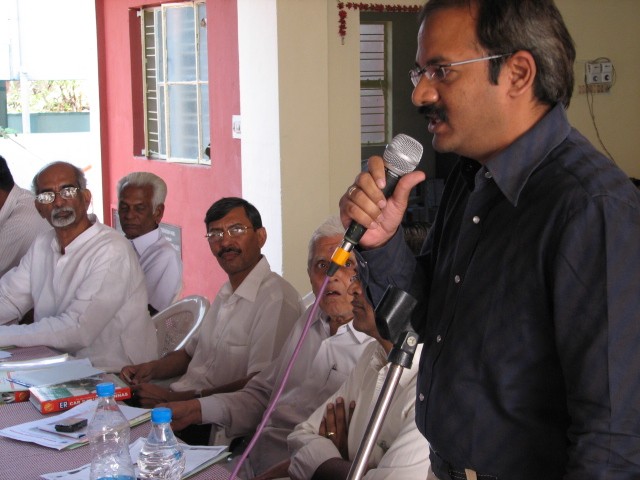 Above : GHMC Relations with RWAs: Sri. Kanna Babu,

Additional Commissioner, GHMC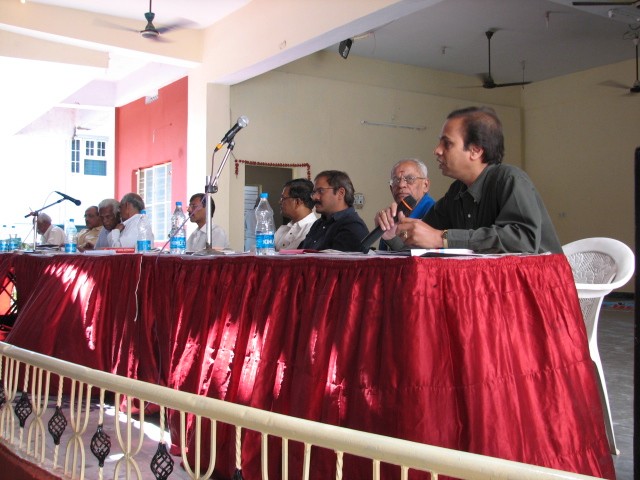 photo ABOVE : Dr.G.V Rao Secretary GAASA discussing the importance of dialogue with GHMC

--------------------------------------------------------------------------------------

THE DETAILS : 1.3.09
UNITED-FEDERATION OF RESIDENT WELFARE ASSOCIATIONS (U-FERWAS)
Regd.No.219/07
# 12-13-705/10/AB, Balaji Residency, Gokul Nagar, Tarnaka, Hyderabad-17
Vision: Resident Welfare Associations are the finest expression of civil society consensus; an answer to urban problems; a tool for community building and for self-management and direct democracy.

----------------------------------------------------------------------------------------

United Federation of Resident Welfare Associations (U-FERWAS) as on
1st March, 2009
Advisors

Area

Phone/mail

Capt. J Rama Rao

Social Activist

9393366000

Sri.S.Sitarama Swamy

Malkajgiri

98664 73455

Sri. S.R Vijaykar

Former Secretary, GOI

2784 8533

99893 99130

President

Dr.Rao Chelikani

SCOTRWA

6450 4993/6521 4993

Executive Vice President

V. Gopal Rao

Fed. Kukatpally

9440053099,23061166, 23067399, 2316 3434

Executive Vice President

G.V.Rao

GAASA, Alwal

9849006955

Executive Vice president

P.Anji Reddy

Bank Coop. Colony

98483 68685/ 23714571

Executive Vice President

Sri.K.R.C.Reddy

Singareni Colony

98482 89050

Executive Vice President

Sri. T.Satyanarayana

Fed.Yellareddiguda

2381 1141

92463 74660

Executive Vice President

Sri B.T.Srinivasan

Malkajigiri Fed.

93473 78072

General Secretary

Sri. G. Satyanarayana

Fed. Mehdipatnam

2351 4201 4412 63602

Secretary

Sri. Govindaraju

Kalyana Nagar(DSNR)

98494 37448

Secretary

Sri Bhaskara Rao

Motinagar

98484 79878

Secretary

Sri N.V.L.N. Murthy

Vidyanagar/Lalithanaga

27070309

Secretary

Sri Ashwin Kumar

Alwal

98491 94366

Secretary

Sri TR. Madhavan

Rajendra Nagar

6533 7705 9246113116

Secretary

Sri. B. Ashok Reddy

Joint action committee

92465 73303

Finance Secretary

Sri. K.L.V.S. Raju

RDS , St.no.2

9948077847

Joint .Secretary

Sri. P.L.Menon

Habsiguda

2717 1528

Executive Members

Sri Ch. Siva Rao

Salivahananagar

98484 64323

Sri M.B.R. Sastry

Khairatabad

2339 5461/9490115761

Sri. N.S. Narayana

Mehdipatnam

2352 0484

Sri.D.S.N.Murthy

Tarnaka

2717 7494

98664 28623

Sri. S.N.Bye Reddy

Mothi Nagar

2383 5692

Sri. P.Ch.Veerraju

Mothinagar

2383 2572

Sri. M.Raghava Rao

Singapore Township

98493 78624

27196555

Sri. Vyakaranam Yagneshwara Babu

Legend Classic Flat owners Assn

99085 00003

2780 6337

Sri. K.Ramesh

Bharath Nagar

99495 69044

Sri. A. Chandra Sekhara Rao

Janaki Enclave RWA

Sri. V.Venkateshwara Rao

Kukatpally

9849064309
Dr. Rao V.B.J. Chelikani
President

International Foundation for Human Development (IFHD)

12-13-705/10/AB, Balaji Residency-106,
Gokulnagar, Tarnaka, Hyderabad-500017
Andhra Pradesh
, INDIA.
Tel: 91.040. 6521 4993, 6450 4993
---------------------------------------------------------------------------------------


UFERWAS - GAASA


Joint action to improve amenities


The objective is to bring together all resident welfare associations on a single platform


Setting an example:
The United Federation forResidents' Welfare Association-Alwal- GAASA-> works towards betterment of civic amenities in Alwal zone with citizens playing a proactive role in thisinitiative.
HYDERABAD: The United Federation for Residents' Welfare Association(UFERWAS-Alwal) & GAASA are the saviours for the residents of Alwal and neighbouring areas. A unique initiative, which motivates residents to take a proactive role in the development of their area, UFERWAS-Alwal is just a month-and-a-half old. An affiliate of UFERWAS-GHMC, it is working towards the betterment of the civic amenities in entire Alwal zone comprising Alwal, Old Alwal, Venkatapuram, Bolarum, Yapral, etc.
GAASA has been doing yeoman service to ALWAL from 1987 onwards.

The primary objective of UFERWAS- GAASA is to bring together all independent resident welfare associations on a common platform and for collective action, says Ashwin Nallari, Coordinator, UFERWAS-Alwal. As many as 93 welfare associations are there in Alwal.